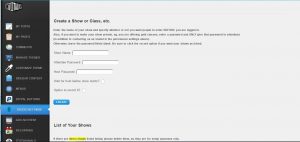 1. Open your dashboard and click on studio settings to set up a show.
Click any picture to enlarge.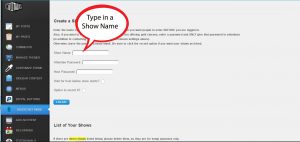 2. Choose a show name and type it into the box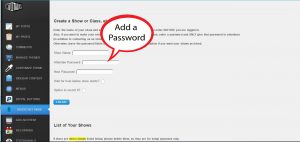 3. If you have a paid show or class, or want a private show/class, add a password and send that to those who have paid you, or to those you want to invite. Leave the password fields blank for a public show.  When you add a password you also need to email jenny@intuitalks.com to have the private feature enabled.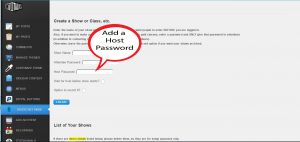 4. The host password comes in handy if others have access to your computer, or if you want to allow another person to act as host in a specific show. This feature only works if you have a password required for a private or paid show/class.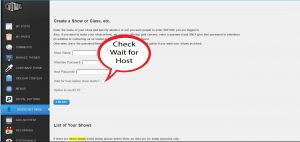 5. Check wait for host before show starts so others cannot enter the show before you arrive. (Recommended)

6. Viewers will see this until you open your show, their browser will refresh so they can enter as soon as you go live.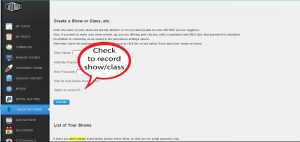 7. Check to enable recording.
Please note if this is not checked when you set up a show, you will not be able to record the show once you go live.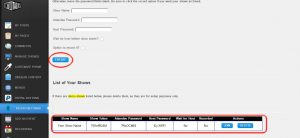 8. Once you click 'create,' your show will appear. When you want to open your show you will need to go to your studio and click JOIN. You may also click JOIN on your show page, as the system will recognize you as host regardless.
PLEASE NOTE: Creating a show does not create an event on the show calendar. Click Here for instructions on creating an event.

9. When you go to your show page, your join button will display your show name. This page or your event page is where your listeners can enter your shows/classes.