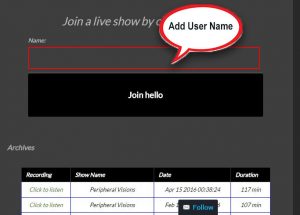 1. If you have no account or are not signed in to your account, type in a user name to be recognized in the chat by that name. (particularly helpful if you want a reading)
PLEASE NOTE: This does not create or register an account on IntuiTalks, to do that click here.
Click any picture to enlarge.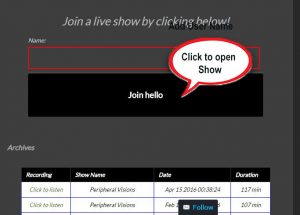 2. Click the Join button to load the show and wait for it to load.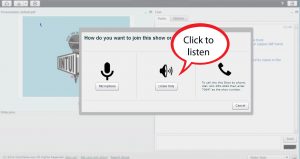 3. The first thing you see is the listener options pop up. Click on the speaker icon to just listen to any show or class.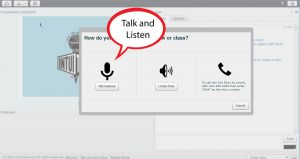 4. Click the microphone icon if you want to talk to the host and be able to hear the show.
The beauty of this is you don't need a phone and can call free from anywhere in the world.
(Please check our Sound troubleshooter to address any sound issues).
 5. Use the cancel option if you wish to be part of the chat and online show, but want to phone in using your Skype account, landline or cell. This function ensures you don't have two speakers or mics active at the same time,creating noise and echo in the call.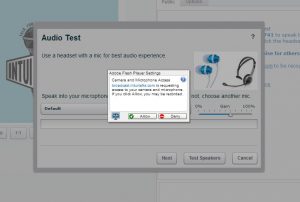 6. If it is your first time on IntuiTalks, or you are not signed in, you will see a permissions box asking to use your speakers.
Click allow to enable your sound and/or mic.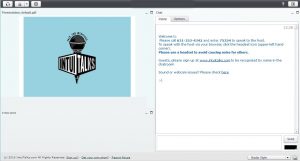 7. Once the show loads you will see the presenter (picture) and the chat, type into the chat using the dialogue box at the bottom.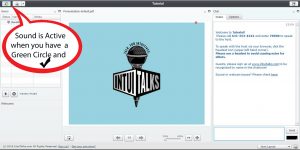 8. At the top left you will see the speaker icon, if this has a green circle and green check mark, your speakers are active.
Enjoy the show (or class)!