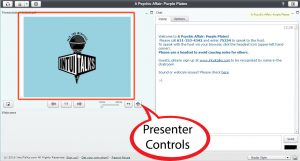 1. The presenter is the area you can upload individual posters or pictures.
(Or a powerpoint presentation- which is particularly helpful for classes).
Only the host can see these controls unless you pass these over to another person in chat.
Click any picture to enlarge.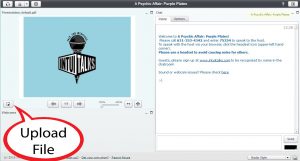 2. Click the upload button to see the upload file pop up.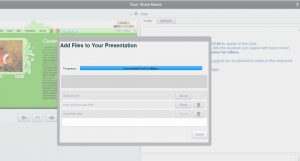 3. Once you select the file for upload, it will automatically place the file in a live media folder to use during your show/class.
You can also delete any picture you have already shown if so desired.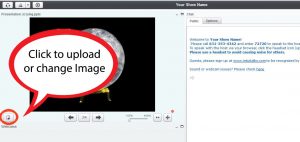 4. Every picture/powerpoint you add loads automatically into your presenter. To change the picture simply click the upload icon.
Then you can either upload a new picture or choose from pictures already added.
5. Loaded slides can be changed by clicking the arrows to go forward or back.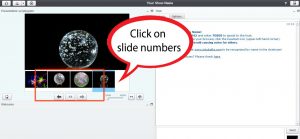 6. Click on the slide numbers to pop up slide images, select any slide to jump to it.
Share Presenter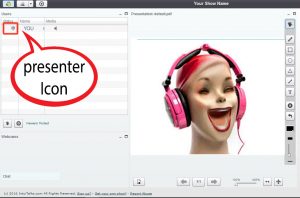 1. Locate the presenter icon, it will automatically be with the host.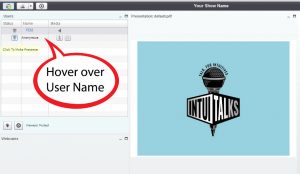 2. Hover over user name and you will see a popup 'click to make presenter.' Click the name and that user will have the presenter controls. This comes in handy when a guest has pictures to share, members of your class have work to show or you have a co-host helping with presentations.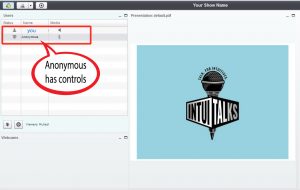 3. To get the presenter control back, click on your own name.