Themes (or templates) are "jackets" that your site uses to dress up its contents. They are the overall style of your website.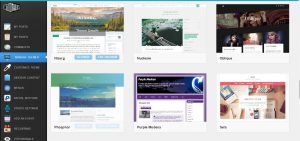 To get started click through the range of themes available. These are pre-formatted so check that any theme you choose has the characteristics you like. Is the menu at the top or side? Where is the sidebar? Colours can be changed, as can pictures, font sizes and other essential elements.
Click any picture to enlarge.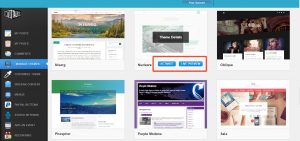 To preview a theme, hover over it to see the menu. Click live preview to see how it looks. If you have already added content to your default theme, you will see your own content in the live preview. When you find something you like, click activate and the theme will load into your site ready for any customization's you might wish to create.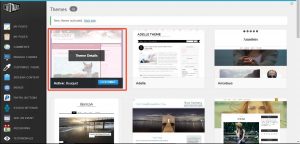 Once you have activated a theme you will see the word active and the customize button.
Click the button to open the customization menu.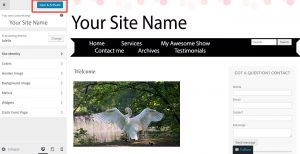 You will now see the customization menu to the left, here you can change the site name, as well as any other elements you feel you want or don't want. When you are happy with your customization click save and activate.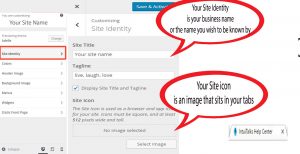 Your site identity is branding, your business name or your personal name, it can be what you do, or what you call yourself. It is the first thing people see when they come to your site. Your tagline can be a favourite saying or short inspirational message. If you look up at the address bar in your browser, you will see a small logo type image, this is the site icon.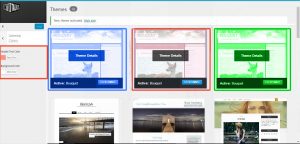 Click the color tab and you will see what options are available, click the different colours to see what changes are made.  In this example one change is text colour while the other is background.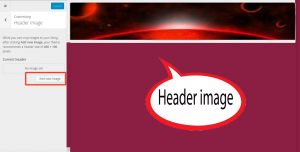 Click add/change image to upload a banner or picture you like. Bear in mind the shape and size of the header will determine how it is cropped. You can make some adjustment in the cropping tab, but if it doesn't suit, you may need to re-size your image in your computer first.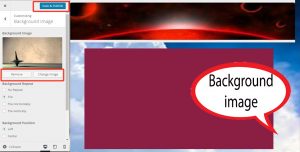 Adding a background image can really individualize your site, click on the change or add image button and select a picture from your computer. Once you have uploaded it click save and publish.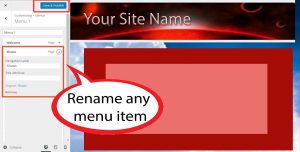 You can change the name of any existing menu item by going to menu on your customization tab, and clicking the arrow beside the name you want to change. When you are done click save and publish.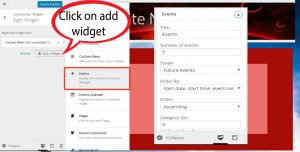 To add a widget to your page click on add widget in your customization menu, an extended menu will slide out. Choose the option that you want. If you want events on your sidebar click events, a new menu will appear. Make your selections, then click save and publish.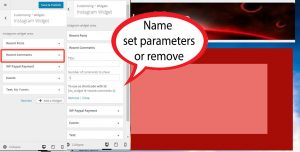 These widgets add to the dynamic quality of your website. If you like that idea, make sure recent comments, posts or events are automatically shown on your sidebar.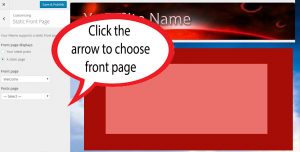 A static front page is the same every time someone arrives at your website, you can choose any of your pages to be the landing page when someone types your web address. You also have the option to use your posts page as your home page. In this case your latest posts will show rather than a specific page, creating change and movement. This is great for regular bloggers.