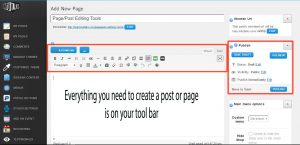 Working with pages and posts is a straight forward process very similar to working in word. After any change or addition you will need to remember to click save draft or publish. To have a look at what your page/post will look like when it goes live, click preview.
Click any picture to enlarge.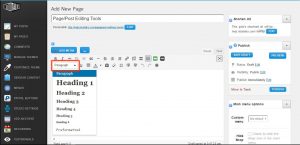 Click paragraph to see font options. You can type into your page/post or you can copy/paste your own files from your computer documents.
Add emphasis and style to your pages/posts by using bullet points, bold or italics.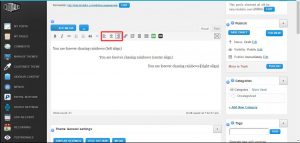 Align text to the left, centre or right of page using the align buttons. You can click the alignment preference first or you can highlight text to move it.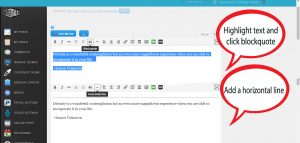 Create a defined space between page elements by clicking on the line tool. Add a quote or change text to a quote format by clicking the block quote button.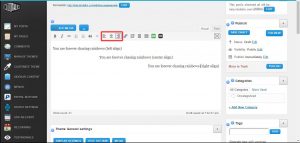 Click any of the align tools prior to typing or highlight text and click any of the align tools to move your text over the page to see where it looks best.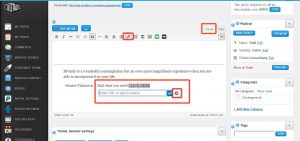 To add a live link to your page highlight the text, click the link button and paste the address into the pop up bar. Click the blue return button. For more options click the settings button.
To remove a link simply click the remove link icon next to the link button.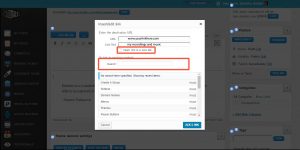 Once you click the settings button a pop up offers you more options for your link, you can change the text showing on your page, you can change the link or you can search for content already live on your account or web site.  This could be a group, a page or a post.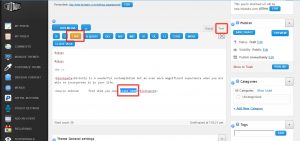 You also have the option to make changes to your page in the text or coded area which essentially sits behind everything you create on a web site. This is helpful if you are adding code from another website. Please note, if you are copying html code, etc. from another site, inserting it via "visual" will not render the code. So always remember to enter any external codes (such as widgets or embedded players) using "text" mode.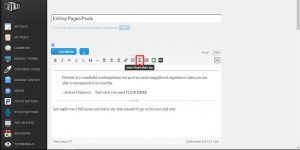 Add read more to share an excerpt of your article, post or page, with others followed by a link to the actual article, page or post.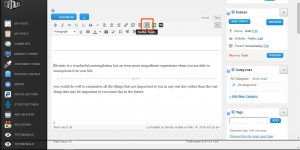 Click the toggle tool to open both levels of your editing tools, click it again to see just one level.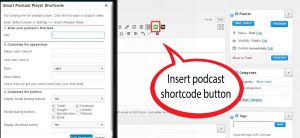 In order to add an mp3 on your page, click the 'insert smart podcast player shortcode' button. A pop up will show you where to add your mp3 link, customize the appearance of the player on your site, and a selection of share buttons.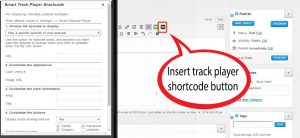 You can use the 'insert smart track player shortcode' button to choose a specific episode or the latest episode to feature on your site. You can add artist information, customize the appearance and select share buttons.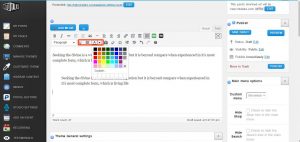 The second tier of your tool bar reveals font colour, justify and the underline buttons. Justify is used mainly in magazines or columned pages, and underline is for emphasis or headings.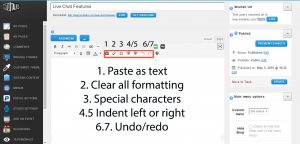 Clear all formatting comes in handy when you copy/paste from your blog and the formatting doesn't translate well. Click clear and add paragraphs and styling. Indent allows a first line variance in a paragraph, or you can highlight and shift a whole left or right alignment. The undo/redo is probably the most important time saving device ever invented.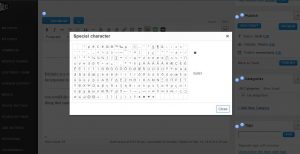 Special characters allows you to add $$, copyright, registered symbols and many other interesting additions to your page/post.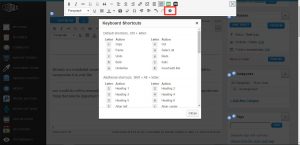 Keyboard shortcuts can save you time on repeated formatting, clicking one key to get the job done rather than clicking multiple buttons.