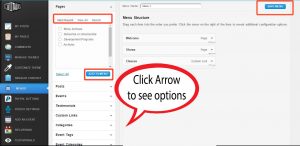 Click the menu tab on your dashboard. At the top you can view all menu labels, click the arrow beside each option to make changes, drag the active menu items to re order them at any time. Check any item in the category tab to add to your menu options.
Click any picture to enlarge.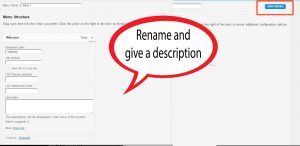 Renaming menu items personalizes them and offers your web visitors a clear view of what they will find on your site. Your style can be used to make sure all elements of your site represent you.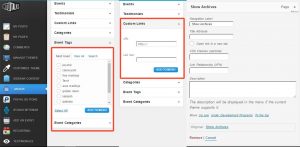 Check any category to add it to menus, remove or change any menu item by clicking on the arrow to show options. Click the arrow again to hide it. Take your time with menus and look at changes to make sure they reflect what you were trying to achieve. Anything you do can be undone, checking after every change makes it easy to remember exactly what you changed.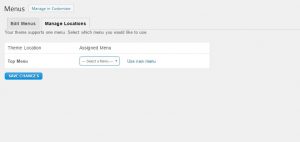 You have the option of completely swapping your menu out for a new one.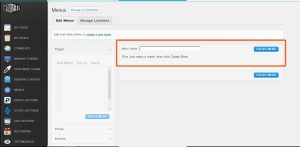 You will need to select a name for the new menu before you are able to see any options.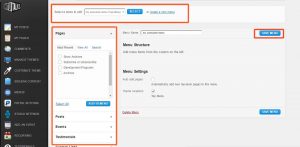 You can select which of your menus you wish to edit, what pages you want to add and what pre-existing menu items you would like to add to your menu structure. Click save menu when you are finished.