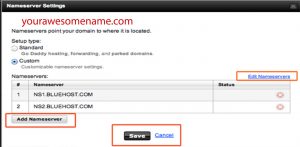 If you have a domain name, you will have access to the settings that make it possible to find your web site. Every web site has two name servers to which it is pointed. If you want your domain name to point somewhere else these must be changed.
Depending on where your domain name is registered the page you need will look something like this.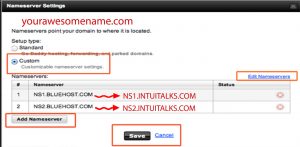 In this instance the nameservers needs to change from its current nameserver settings to reflect IntuiTalks' nameservers. If you are unsure how to do this, you can call your domain name registrar and ask for them to change the nameservers for you.
Once that is done email IntuiTalks to authorize their servers. (To accept your domain mapping into its network).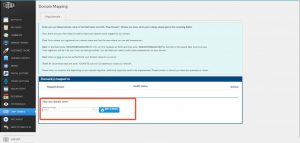 Add your domain name into the field and click map domain.