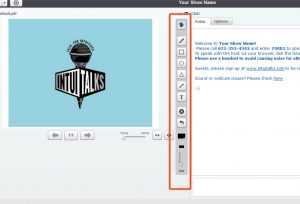 Hover over the right edge of your presenter to see your toolbox.
You can effectively turn your presenter into a whiteboard, to draw, write and more.
Click on any picture to enlarge.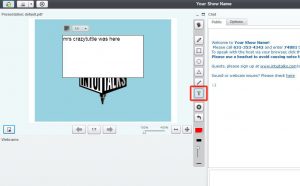 1. To type, click on the T, click and drag the mouse to create a text box.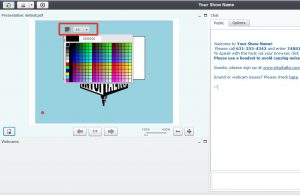 2. Just above the text box there is a colour picker and a font size drop down menu. Make your selection then type into the box.
When you are finished, click the box and it disappears- leaving your typed text.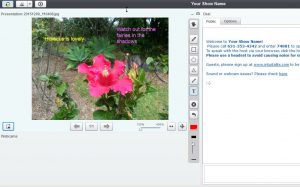 3. Tagging images and adding descriptions can be done during a show or class.
You can hand the controls over to students or your listeners to encourage engagement.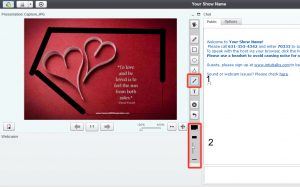 1. Select the line tool, this is a straight line, created in any direction you wish to draw.
2. Select the colour and thickness of the line then drag your cursor across the picture/whiteboard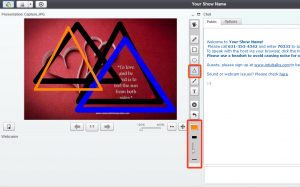 1. Select the triangle tool, drag from left to right, right to left or upside down if you want an inverted triangle.
2. Choose a colour and shift the slide up or down to select thickness of the line.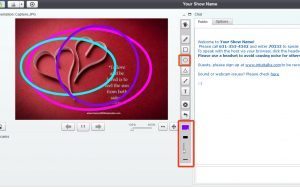 1. Select the circle tool, you can drag in any direction to create a circle or elliptical shape.
2. Select colour changer and use slider to determine thickness and colour of line.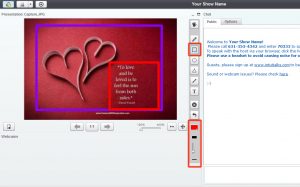 1. Select the square/rectangle tool. Drag in any direction to make your shape.
This is great for framing an area if you want to magnify and hone in on a specific area of the picture.
2. Select colour and use slider to alter thickness of line.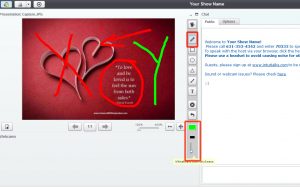 1. Select the draw tool, you don't get any help here but you can draw any shape or write anywhere you like.
2. Click the colour selector to change colours and shift the slider up or down to determine thickness of your line.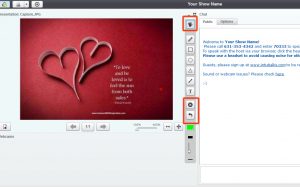 1. Use the hand to pan when you have an enlarged picture, you can move it around to focus on one particular area.
2. Click on the back facing arrow to undo your last addition to the board, or click the x to clear all additions.